With Great honor, FYC Records will release in the beginning of 2023 the debut album of "The Giant's Fall" in limited Digi CD, plus Merch!!!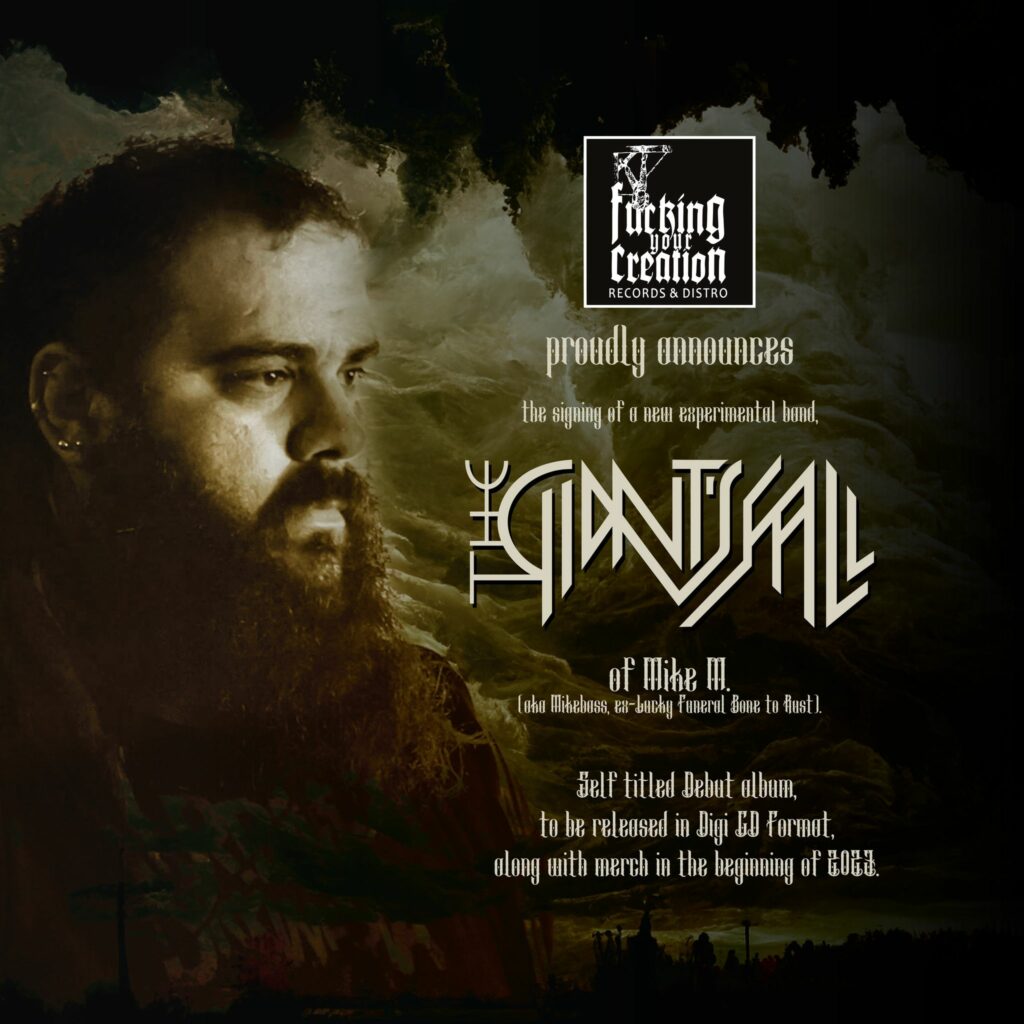 It's been for years that Mikebass (ex-Lucky Funeral, Bone to Rust) had isolated in Crete, working on his new project. So it's a great honor for me and FYC Records to release this underground gem!!!
Welcome to the family of FYC Records!!!!
Some Info for "the Giant's Fall" debut album:
It was a time back in 2016 that Mikebass (ex – Lucky Funeral, Bone To Rust) started a new project; a new journey. New ideas and jammings made the biggest part of The Giant's Fall's, a little music story. Sounds that are between doom & drone doom paths. Slow riffs, psychedelic, ambient and stoner thinks takes part in the whole project. The main theme of the album is Talos, an ancient Giant of Greek Mythology.
Graphic Design / Layout, as also upcoming Official Video will be handled by Mick Alexandrakis (Black Screen – Graphic Arts)!
Support the Underground movement!!!