One of the most unique and talented artists has signed a deal with FYC Records to release her debut album, in 2024 on multiple Formats.

One of the greatest honors for FYC Records!
"Music and words have always been my home, a land of my own, in a parallel space and time. My attempt to choose a state of being defined by materialistic values and a materialistic perspective almost got me killed. Writing these songs kept me alive and recording them set me free. At last I'm back home, welcoming old and new friends."

– Vinca Difformis –
Earlier, you can take as small taste, by listening to the song, "Eye Witness", the first single of the album that is set to be released in Digital Format in November 25th, of 2023 on the Official Bandcamp Page of FYC Records.
https://fycrecords.bandcamp.com/album/eye-witness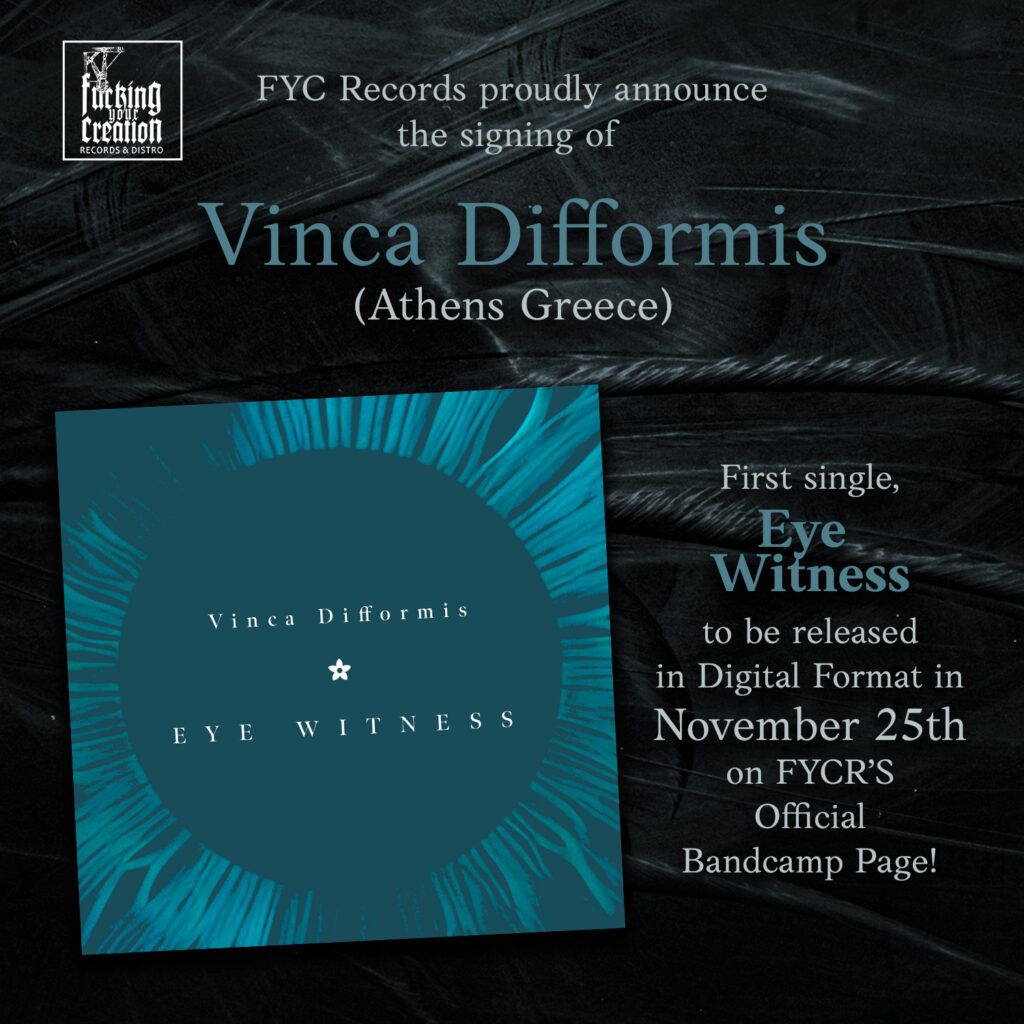 "Eye Witness" Single 2023
Music & Lyrics by Vinca Difformis
Produced  by Vinca Difformis
Engineered by Dimitris Dimitriadis
Mixed by Nick Chalntoupis at SoundCave Studios Athens
Vocals: Vinca Difformis     
Electric Piano, Synthesizer, Finger Drumming,
Electric Guitar: George Katsanos
Bass: Chris Tzortzis
Arranged by George Katsanos.
Artwork by George Trichias.
Lyric Video created by Menelaos Dietis (M.D. Productions / Post Blue Creative Studio)
www.youtube.com/watch?v=YMmBsB0EFyA
Flyer Release by Mick Alexandrakis (Black Screen Graphic Arts)
Special thanks to Mata Salogianni.
Contact: [email protected]